About Professional Waterfront Cleanup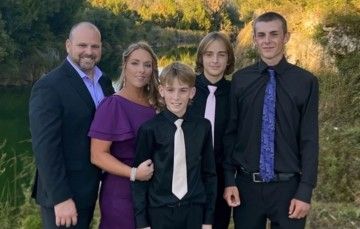 Clay Bell started Professional Waterfront Cleanup which has been providing lake weed removal services in Florida since 2007. Frustrated by the weeds and invasive species preventing his family from enjoying the lake, he tried pulling them by hand and using herbicides to remove them. The results were longer-lasting, and his family's property became the envy of the lake and the word spread.
Clay and Jenn Bell have been running the business with the help of Clay's brother Brent. In addition to residential properties, they have expanded their services to include commercial and municipal clients and increased their service area. They are also keeping up with the latest invasive species concerns and best practices.
Today, over 500 regular clients rely on PWC to clear and maintain their lakefront properties.
Courteous, borderline-obsessive lake lovers are what drive PWC. PWC cares about its neighbors and the lakeshores they represent because, frankly, they can't wait you enjoy their lakefront at the end of each day. Their decade of service and hundreds of happy clients speak volumes about their commitment to excellence. They are about improving our lakes through their lake weed removal services, as well as helping clients enjoy their waterfront. One visit at a time, one weed at a time, and one removal at a time. They can't wait for you to experience the PWC DIFFERENCE for yourself!