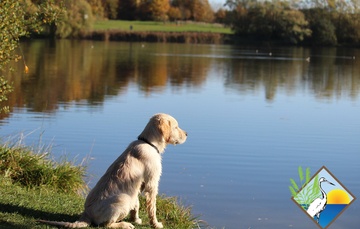 When most people think of Florida, they think of water. reIt generally surroundbys us, and we all know someone with lake-front property or something water adjacent. It's also important to keep those waterways/waterfronts clean and looking good. But why is that so important? What other benefits to the environment could come from having a clean waterfront? Here you will find many reasons why nice and tidy waterfront can help our environment.
No garbage in our lakes! We've all seen images online of trash openly floating in what was once beautiful waterways, and this is something that can be stopped by us. Cleaning up your waterfronts will keep your private area clean, but even visiting a local park and picking up loose trash near the shore of a pond or lake and disposing of it can make a big difference. It also can lower the risk of any water-life coming into contact with foreign items.
Keep the tall grass low. Keeping your lawn manicured makes a great first impression, but if you own waterfront property and don't keep up with your backyard - what does that say? Keeping the weeds away and the tall grass not so tall will ensure you know how to take care of your property, and it also reduces the amount of animal life hiding in those overgrown areas. Florida is no stranger to big snakes and of course, gators, who like to hide in those wet areas. This will keep them away from your home and keep you out of risk.
Wildlife thrives on a clean waterfront. Keeping the big snakes and gators away is essential, but keeping a tidy and clean waterfront also allows for the right kind of animals to enjoy your waterfront with you. Various fish and amphibious creatures thrive on the fragile ecosystem in our waterways, and a clean waterfront is a welcome home for this type of wildlife.
Keeping a clean waterfront is the right thing to do to ensure your property looks its best and is not harmto any other creatures, no matter how small. Keep our environment clean and your waterfront looking pristine! Professional Waterfront Cleanup can help you make your waterfront clean and safe. Contact our experts today for a free quote.