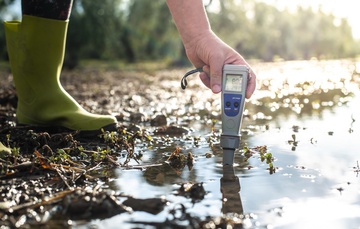 Algae blooms have become problematic over the last few years for Florida's waterways. These blooms can choke off fragile aquatic ecosystems and wreak havoc on the water quality throughout the state. That is why Governor DeSantis announced a new website to keep the public informed on the health of our waterways.
This website will stay up to date on the status of blue-green algae bloom or red tide that threatens parts of Florida as well as keeping us informed on the latest environmental projects. Currently, it is monitoring the three largest bodies of water in Florida, including the largest, Lake Okeechobee. The state says they are working on expanding this to all waterways across the state.
Governor DeSantis announce last year that part of his $625 million budget will include restoration and protection of vital resources, including The Everglades. The budget also addresses beach maintenance and coral reef protection.
The water qualities status for these waterways are kept up to date here.